What to Consider Before Specifying Electric Process Heaters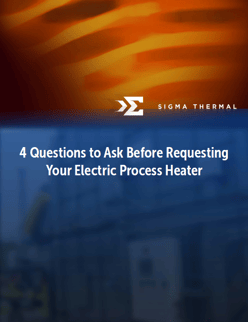 Since successful heater electric heater operation and functionality are heavily dependant on the specifications you provide to manufacturers, it's important to review key project factors before specifying the equipment.
Download our ebook, 4 Questions to Ask Before Requesting Your Electric Process Heater.
Topics covered:
• Fluid Flow Rate
• Process Temperature
• Thermal Properties
• Footprint
To download this ebook, complete the form to the right.