Learn More About Ash Handling for Biomass Systems
Emission controls are vital in any biomass combustion system. We integrate our systems with the best designs for controlling emissions and maintaining a clean facility.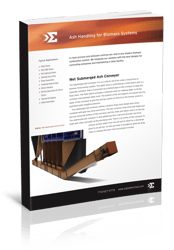 Learn more about the design of ash handling systems by downloading our brochure. Inside you will find information including:
• Typical applications
• Design features
• Capabilities information
Fill out the form to receive your copy of the brochure.