Direct Fired Heating Systems
Sigma Thermal's direct fired (convection style) heating system can be configured to match your specific requirements. We offer two styles of heating systems that contain intricate design features. Download our brochure for more information.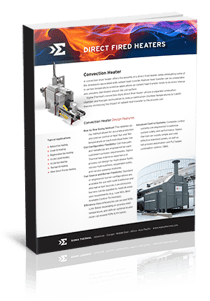 Contents Covered:
• Convective vs. Radiant Convective
• Available configurations
• Typical applications
Fill out the form to download the brochure.