Expansion & Drain Systems
An efficient design expansion and drain system is essential for hot oil systems. For an overview of how these systems work and why they are important, download our brochure.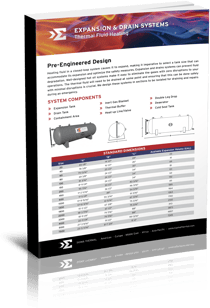 Highlights:
• System Components
• Design Principles
• And more!
Fill out the form to download brochure.