How to Meet MACT Emissions Requirements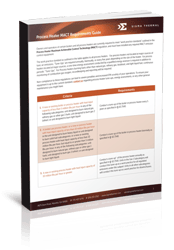 Owners and operators of process heaters are required to meet MACT standards and install required emission control equipment.
In our Process Heater MACT Requirements Guide, get insight into the different compliant measures that are required to avoid penalties.
Sigma Thermal offers services that can help you comply with the new MACT process heater standards. We also provide assistance to clients needing to install combustion (oxygen) monitoring systems for their process heaters.
Download the guide today to learn more about MACT Compliance Requirements.