Microprocessor vs. PLC Based
Burner Management Systems

Which System Best Fits Your Application
As automation solutions are introduced into traditional processes, manufacturers are noticing a decline in operator error. In this eBook, we will discuss two of the most commonly used automated control options, Microprocessors and Programmable Logic Controllers (PLC).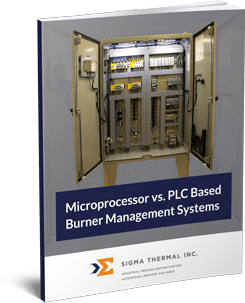 Common Questions Answered:
What is a Microprocessor?
What is a PLC?
When to Use Microprocessor or PLC Controls
Advantages and Disadvantages of Microprocessors and PLCs
Fill out the form to the right to download your copy.