Understanding Process Bath Heaters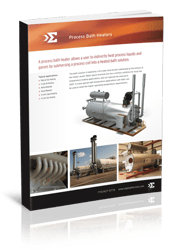 Process bath heaters are simple and a safe methods for indirectly heating various process mediums. These heating systems can be used with both low and high temperature operations.
Learn about Process Bath Heaters inside this brochure:
• Typical applications
• Design features
• Configurations
For more information, download the brochure.