Application Quick Reference Guide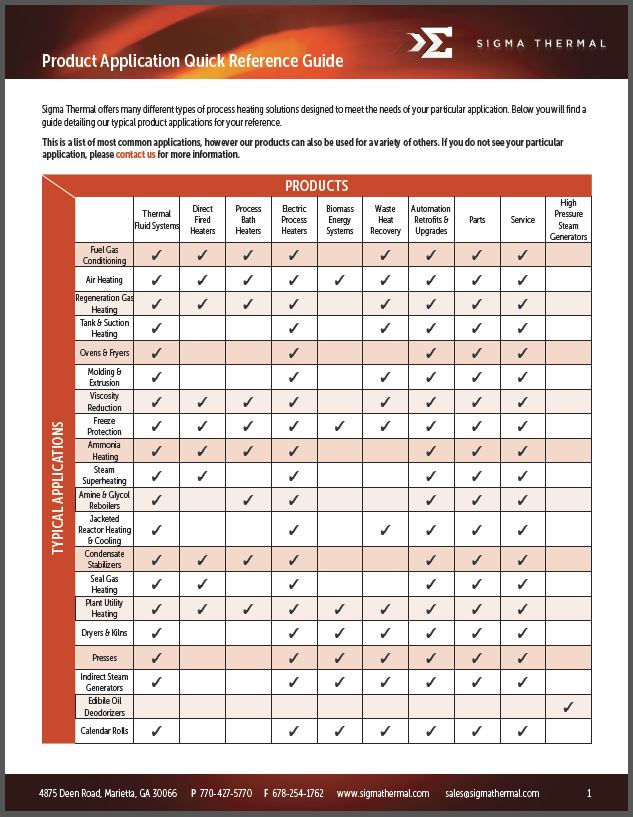 Need help selecting your process heating system? We know it can be difficult trying to figure out which system is the best match for your applcation. Therefore we put together this guide to make the process easier.
Our product application reference guide helps you narrow down heating system options based on your particular application.
Applications Covered:
• Air heating
• Ovens & fryers
• Steam superheating
Download the a copy for your reference.