Understanding Process Bath Heaters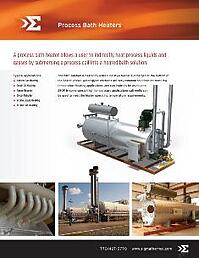 Process bath heaters are simple and a safe methods for indirectly heating various process mediums. These heating systems can be used with both low and high temperature opterations.
Get more information about this product. Inside the brochure, learn about:
• Typical applications
• Design features
• Configurations
For more information, download the brochure.